Otso Santeri Vanhala
Humboldt-Universität zu Berlin
Institut für deutsche Sprache und Linguistik
Otso Vanhala is working in the project B02 on the Old Lithuanian postil of Johannes Bretke.
At the same time, he is working on a doctoral dissertation about verbal derivation in Old Lithuanian in Humboldt-Universität zu Berlin.
He is mainly interested in diachronic language change and development with an emphasis on the historical
and comparative linguistics of the Indo-European language family.
He completed his master's degree in Latin language and Roman literature in the University of Helsinki.
Projects
B02 Emergence and change of registers: The case of Lithuanian and Latvian

Contact
Humboldt-Universität zu Berlin, Dorotheenstraße 24, 10117 Berlin
https://orcid.org/0000-0001-6649-9949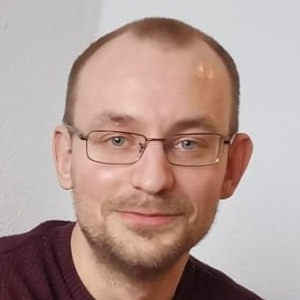 Publications & Presentations
Publications

Presentations