Prof. Dr. Dr. h.c Artemis Alexiadou
Leibniz-Zentrum Allgemeine Sprachwissenschaft (ZAS)
Prof. Dr. Dr. h.c. Artemis Alexiadou is the director of the Leibniz-Zentrum Allgemeine Sprachwissenschaft (ZAS). At ZAS she supervises the:
Artemis Alexiadou also holds a professorship at the Institute of German Language and Linguistics at Humboldt University of Berlin and leads the research group Experimental Syntax and Heritage Languages. 
Her research interests lie in the areas of syntax and morphology as well as cross-linguistic variation.
Projects
Z Central Tasks of the Collaborative Research Centre
B01 Register and the development of periphrasis in the history of English

Contact
ZAS, Schützenstraße 18, 10117 Berlin
(030) 2093-2316
artemis.alexiadou@hu-berlin.de
Website
https://orcid.org/0000-0002-6790-232X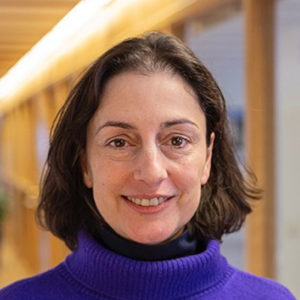 Publications & Presentations
Publications

Presentations